Rethinking Public Spaces: The Wall
Public installation, Prospect Park Community Garden, Minneapolis, MN.
2017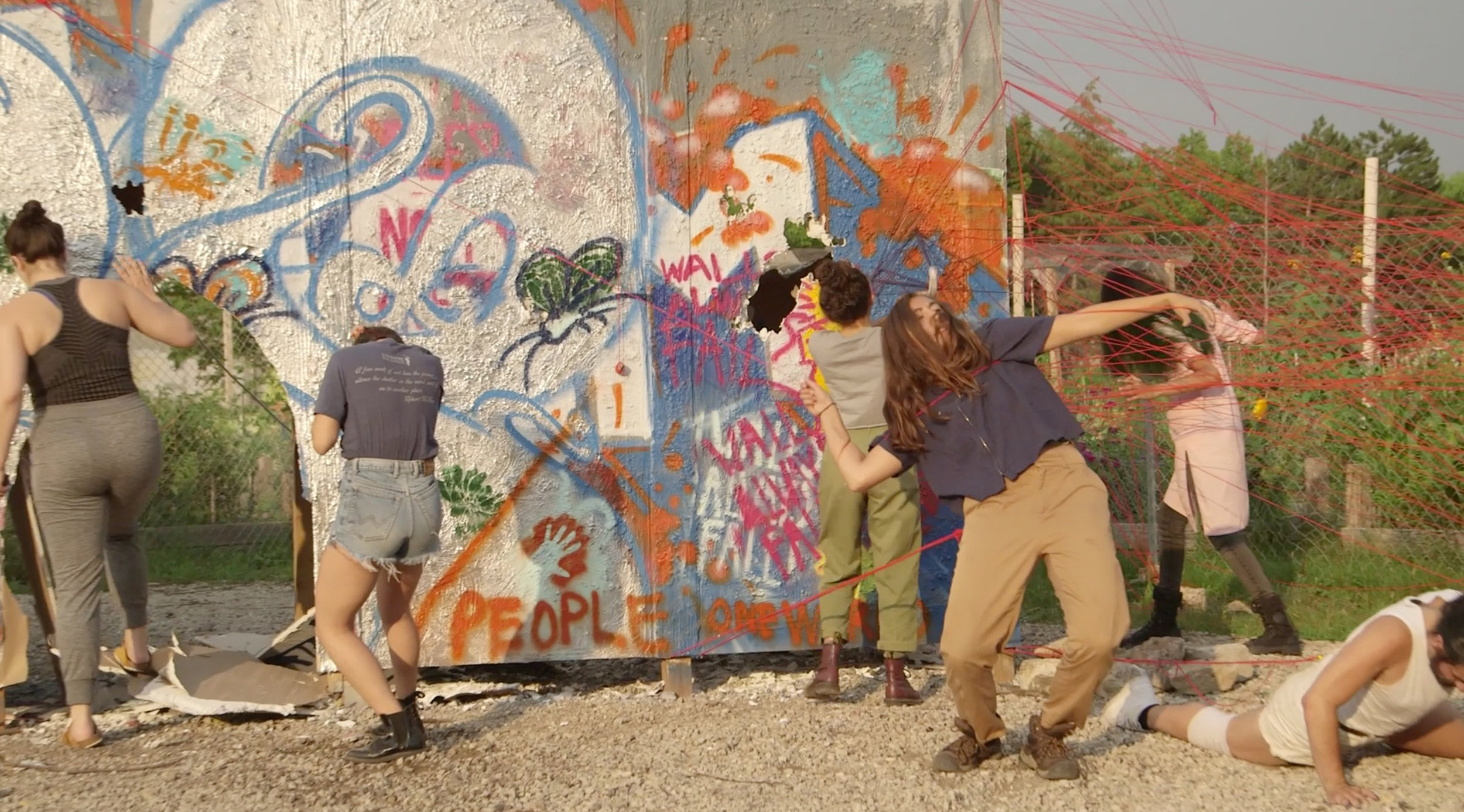 In the wake of an election and a current political climate that has left us facing such xenophobic rhetoric as "Build the Wall" and establishing a "Muslim Ban," we hear many neoliberal activists saying that we must build bridges in order to make human connections and provide people with sanctuary, not walls. As Palestinian Americans witnessing the destruction of communities and diverse ethnic and ecological landscapes, both in the U.S. and internationally, my collaborator Leila Awadallah and I were interested in breaking down walls that should never have existed.
In collaboration with Martin Gonzales, we designed and built a 40 ft long, 10 ft tall structure resembling those built in ethno-nationalist, settler colonial states around the world. The Wall existed in Prospect Park Community Garden for the month of August 2017, and included several community performances and paint days which activated the space. As artists, we were interested in asking what happens when an imposing and divisive structure is built in your local community, and how do you remove it?
The installation culminated in a final interactive performance in which the the community was invited to break down The Wall in order to convey that a concrete or metal facade is just that: a facade. A wall can divide and negatively define communities, landscapes, ecologies and livelihoods, but it can and will be dismantled by the subversive acts of our community.
Documentation Ben McGinley and Seth Dahlseid